One of the most important ophthalmological needs in low resource countries is well-trained eye care personnel. The Ophthalmology Foundation works with ophthalmologists and ophthalmology training programs around the world to provide education on topics like adult learning principles, the latest teaching and assessment methods, training program management, critical thinking skills, continuing medical education, professionalism, and communication skills.
Benefits of volunteering include:
A subscription to our monthly educator newsletter
The opportunity to teach and network with ophthalmologists from around the world
Learn the most up-to-date information about ophthalmic education and continuing professional development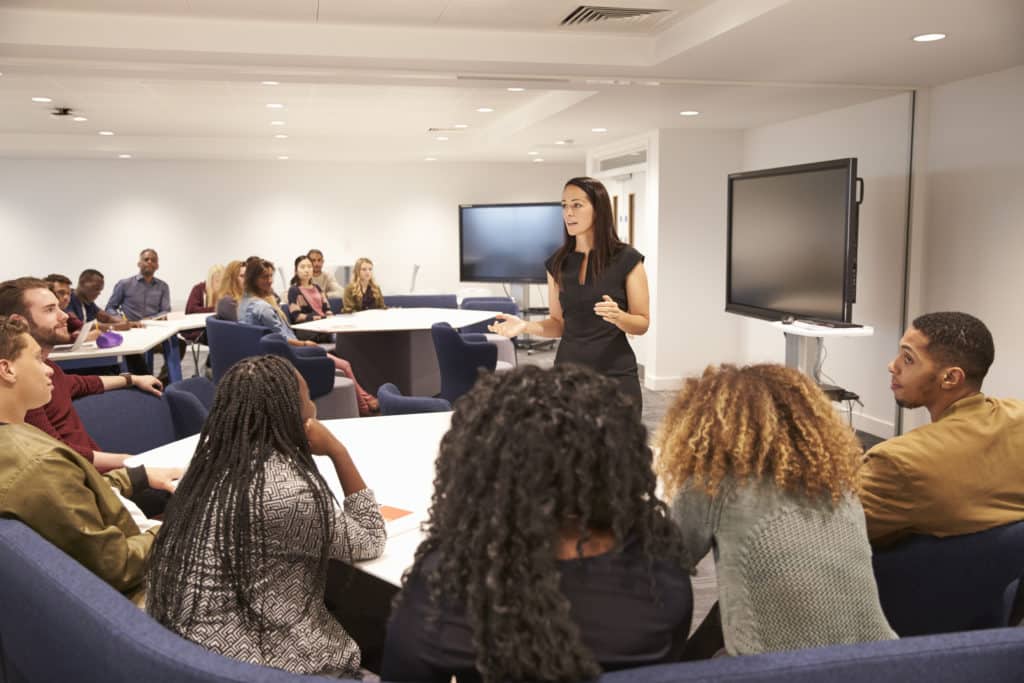 Who Should Volunteer
The Ophthalmology Foundation seeks ophthalmologists, allied ophthalmic professionals, medical education experts, and educators with an interest in teaching and training ophthalmologists to support our efforts to improve eye care by enhancing the education of ophthalmologists around the world.
Volunteer as Faculty
Leaders in Education:
This program consists of a blended (flipped classroom) approach for invited teaching ophthalmologists from specific regions of the world. Initial training takes place online with the intent of follow-up training with face-to-face 2-day meetings. Program content and the number of meetings are determined based on needs assessment data from participants. 

For this program, the Ophthalmology Foundation is looking for experts in adult education, medical education, and professional development to serve as faculty volunteers for our Leaders in Education program. Interested parties should contact us with a CV and an example presentation on a topic related to adult learning principles, the latest teaching and assessment methods, training program management, critical thinking skills, continuing medical education, professionalism, or communication skills.

Online Courses:
The Ophthalmology Foundation provides free and low cost online education courses and modules to ophthalmologists around the world. Current offerings include the Teaching Skills for Ophthalmic Educators webinar series course and micro-modules on Continuing Professional Development. If you have an idea for an online course, please contact us with a full course proposal and your CV.
Other Volunteer Opportunities
Mentoring
The Ophthalmology Foundation offers a global network of mentors expert in specific competencies of ophthalmology and medical education. Mentors in our 1:1 program should be willing to provide online structured feedback to those individuals in improving their competence/performance.
Contact us if you are interested in serving as a mentor on a one on one basis or have expertise in CME programming and would like to participate as a mentor in our CME Mentorship program. 

Monthly Educator Newsletter
The monthly educator newsletter includes news and educational opportunities pertinent to ophthalmic educators, and announcements about outstanding resources for teaching and learning ophthalmology. We accept submissions for this newsletter and seek new editorial board members every 6 months to keep the newsletter fresh and relevant. Email us with your submissions or for more information on how to apply to the editorial board.

Participate as a Speaker at our Educator Sessions during Supranationals
Members of our education committee have a long history of chairing sessions for ophthalmic educators at supranationals around the world. Submit your CV and any supporting materials (past courses, videos, etc.) to be contacted to speak at future Supranational Ophthalmic Educator symposia and workshops.

Develop Tools for Teaching
The Ophthalmology Foundation is exploring developing tools for assisting faculty in assessing trainees' skills and/or competence, how to facilitate teaching, and more. We are currently evaluating the possibility of creating an Entrustable Professional Activities (EPA) tool, Direct Observation of Procedural Skills (DOPS) tool, and an ophthalmic educator curriculum.